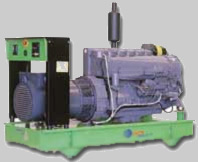 Diesel and Power Systems NZ Limited is a Dunedin based company that specializes in power generation. We have over 20 years experience providing reliable standby generator systems, marine diesel systems and micro-hydro schemes.

Importers
Distributors
Diesel Engineers
Hydro Engineers
Generators Engineers


We will supply you with the best posible combination of the latest and most efficient engines, generators and controllers.